69 Sex Position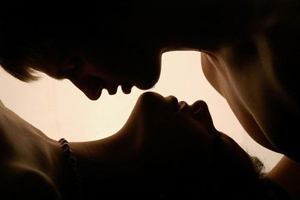 Looking for a move that will rekindle the spark of a long doused flame? Well, no position can do that better than the old fashioned 69. Cleverly coined, this move often involves the man giving cunnilingus while his woman performs fellatio. This mutual masturbation as it were can serve as the appetizer or the main course depending on your mood. Either way, neither of you will fail to get off.
Nonetheless, the prime component for any successful endeavor is to know exactly what you are doing. Execution is everything and can mean the difference between mind melting fireworks and cramped positioning that takes all the fun out of the move.
69 Tips
The first thing you should know is that a 69 can be performed a number of ways. That said, some 69 maneuvers are more comfortable than others.
For example, while it is feasible that one can perform the position while sitting or kneeling, it is far more comfortable to do so lying down. Also, some couples have tried and enjoyed performing a 69 while lying side by side; however, the general consensus is that it is best performed with one partner on their back and the other on top.
Man on Top
This 69 position will greatly depend on the preference of the couple, but many women who have large, well-endowed partners may not enjoy this as there could be a tendency for the man to ram down against her face too aggressively. However, if the man is conscientious and the woman can guide him throughout his orgasm, there is a chance they can both enjoy an intense orgasm this way.
Woman on Top
Women tend to prefer this 69 position for a number of reasons. One, it gives her control of how much of the penis she places into her mouth. Two, she can arrange her vulva and clit so that the man hits just the right sweet spots in just the right tempo and rhythms. With this 69 method simultaneous orgasm is most often assured as the woman tends to get more aggressive with orally pleasuring her male as he satisfies her with his tongue and mouth.
That said, there is no wrong way to try a 69 position; in fact, lovers should let their imaginations, as well as the inhibitions, run wild as they explore all that the 69 position has to offer them. Still want more? Check out these other oral sex positions to spice up the bedroom.
Male Sex Enhancement


Hot Topics


Secrets of the Porn Stars Make her quiver!

Faking it?
Say hello to the big "O"
Multiple Orgasm Tips